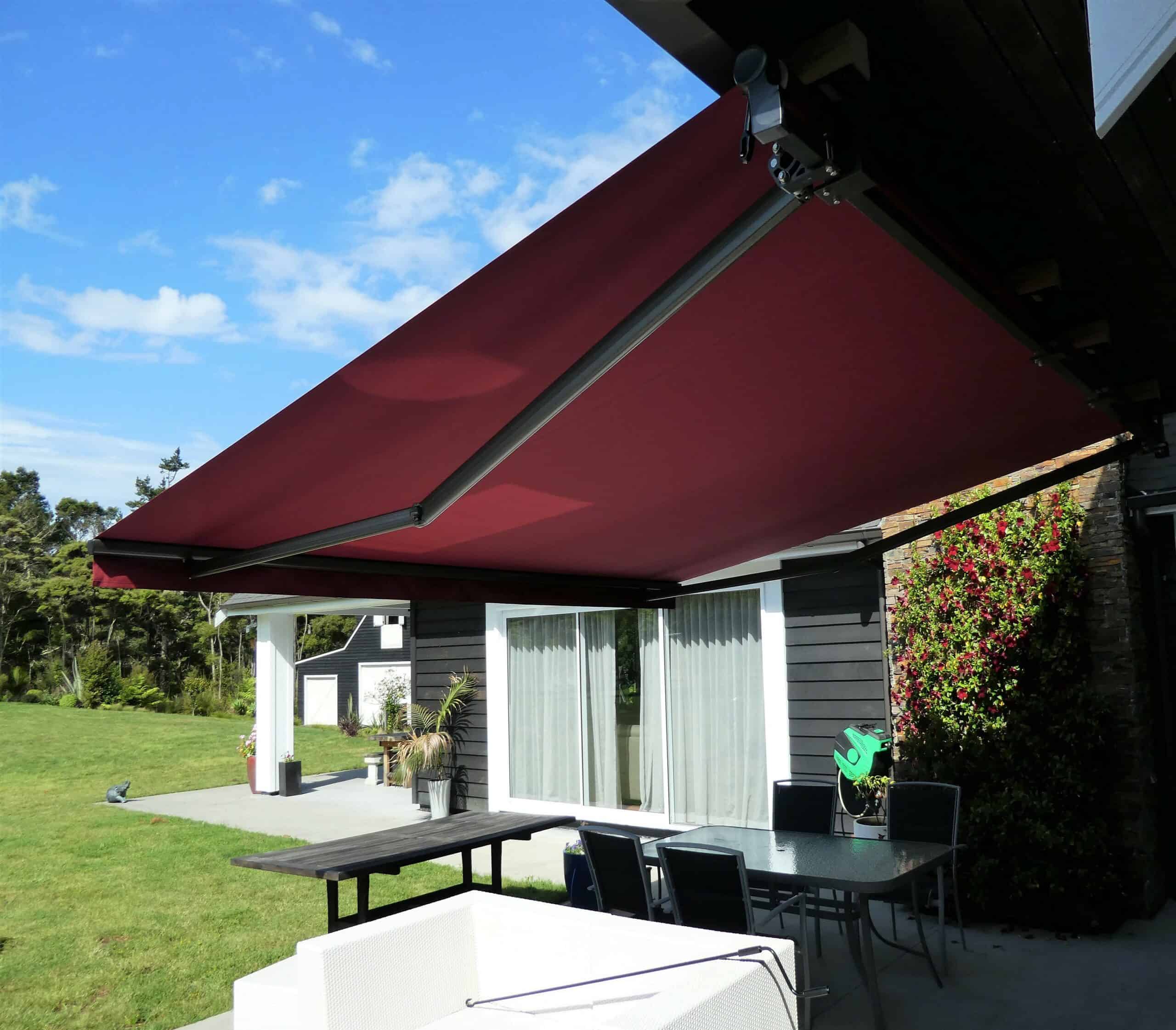 08 Jun

Benefits of retractable awnings

As we enter the winter season, it won't be long before we are blessed with sunnier days. Now is the perfect opportunity to start organizing and preparing for the upcoming summer in New Zealand. When it comes to enhancing your outdoor living space, a quality retractable awning from SunGuard is a game-changer. Not only does it provide shade and protection from the UV, but it also offers a range of advantages that can transform your outdoor experience. Let's explore the benefits of having a retractable awning:
Flexible Shade Solutions: With a retractable awning, you have complete control over the amount of shade you desire. Whether you want to bask in the sun or create a cool and shaded oasis, you can easily adjust the awning to meet your preferences. Enjoy the freedom to adapt to changing weather conditions and create a comfortable outdoor environment for you and your loved ones.
Protection from the Elements: While we all love spending time outdoors, sometimes the weather can be unpredictable. A retractable awning acts as a shield, providing protection from harmful UV rays, intense heat, and even light showers and drizzle. By extending or retracting the awning as needed, you can create a safe and comfortable space to enjoy the outdoors without worrying about sunburn or sudden weather changes.
Energy Efficiency: Retractable awnings are not only functional but also energy-efficient. By shading your outdoor areas, they prevent the sun's rays from directly entering your home, reducing the need for excessive air conditioning. This can lead to significant energy savings and lower cooling costs during hot summer months. Additionally, the awning can protect your outdoor furniture and other belongings from fading or damage caused by prolonged sun exposure.
Versatile Outdoor Living: With a retractable awning, your outdoor space becomes an extension of your home. It allows you to maximize the usability of your patio, deck, or garden area throughout the year. Whether you want to host outdoor gatherings, enjoy alfresco dining, or simply relax with a good book, the awning provides a versatile and comfortable outdoor living space that adapts to your needs.
Enhances Aesthetic Appeal: Beyond the practical benefits, a retractable awning also adds a touch of style and elegance to your outdoor area. Available in a variety of colours, patterns, and designs, you can choose an awning that complements your home's architectural style and personal taste. It becomes a visually appealing addition to your outdoor space, enhancing its overall aesthetics and creating a welcoming atmosphere.
Easy to Use and Maintain: Retractable awnings are designed with user-friendliness in mind. With modern automation options, such as remote controls or even smartphone connectivity, operating your awning is effortless. Furthermore, they require minimal maintenance, thanks to durable materials and protective coatings that resist fading, rust, and wear. Regular cleaning and seasonal inspections are usually all that's needed to keep your awning in top shape.
As you can see, investing in a retractable awning brings a host of benefits. From customizable shade solutions to increased energy efficiency and versatile outdoor living, it's a smart addition to any outdoor space. So, why wait? Don't miss out on this incredible opportunity to enhance your outdoor space with a custom made retractable awning from SunGuard. Place your order before June 30, and you'll receive a free standard Alpha automation package (motor & remote). Contact us today to learn more about our awning models, automation packages, and additional accessories. Our company proudly provides installation services across the wider Auckland region and Waikato, while also offering nationwide shipping of our awnings to various cities in New Zealand, including Wellington, Napier, New Plymouth, Palmerston North, Nelson, Blenheim, Christchurch, Dunedin, Queenstown, Wanaka, Greymouth, and many more. Let SunGuard transform your outdoor space into a haven of comfort and style.