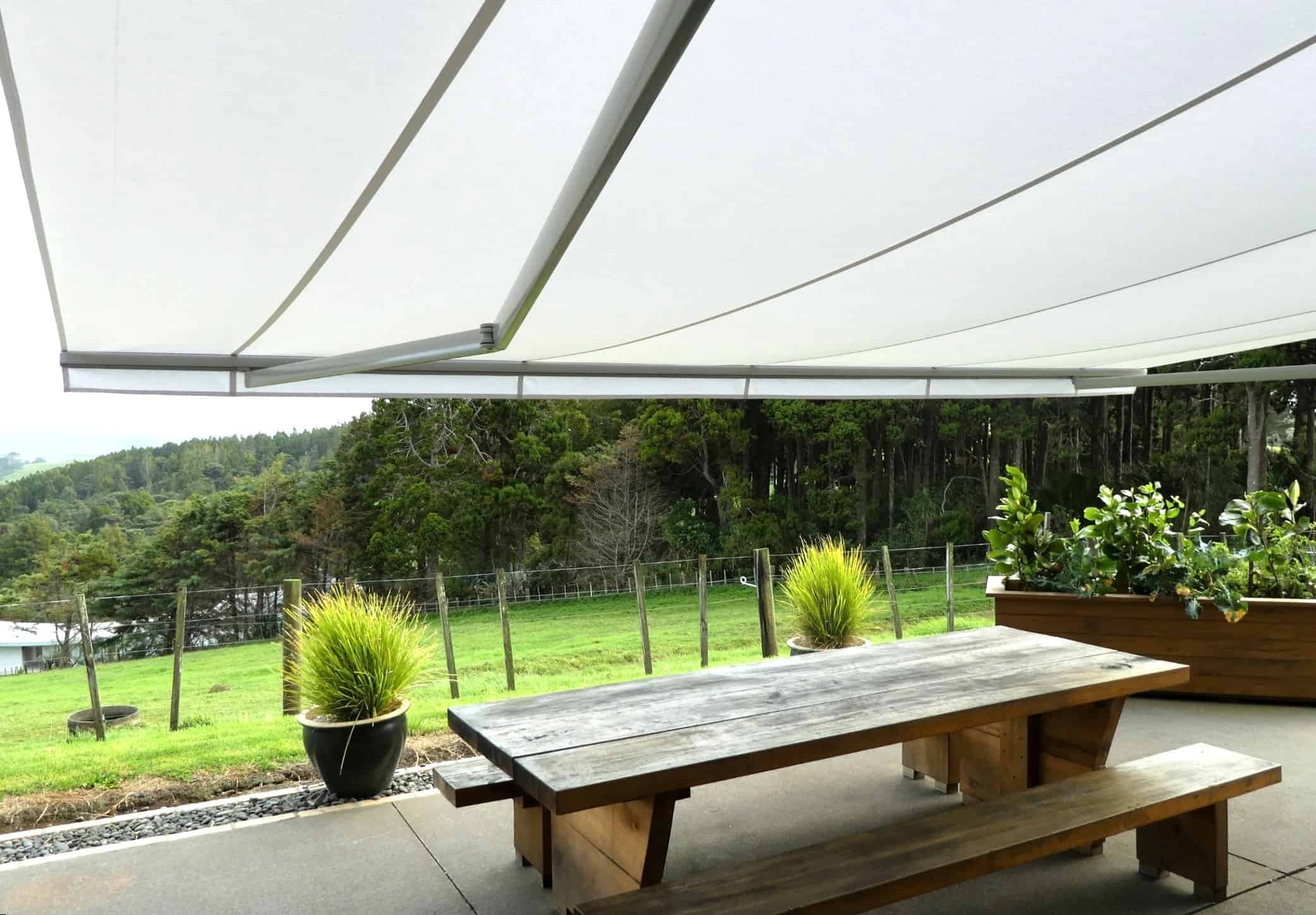 21 Sep

Choosing Between Manual and Automated Awnings: Which is Right for You?

When it comes to enhancing your outdoor living space, awnings play a vital role in providing shade, comfort, and style. With forecasts predicting an exceptionally hot summer season in New Zealand, staying cool and comfortable outdoors is essential. Auckland-based SunGuard is your go-to destination for custom-made retractable awnings, offering both manually operated and automated options to cater to your specific needs. In this article, we'll explore the advantages and disadvantages of each choice to help you make an informed decision.

Manual Awnings: The Tried-and-True Option

Pros:

Affordability: Manual awnings are typically more budget-friendly upfront.

Simplicity: The manual crank operation is straightforward and doesn't rely on electricity. You won't be affected by power outages.

Cons:

Effort: As the name suggests, manual awnings require physical effort to operate. This may be less convenient for those with limited mobility or in situations where frequent adjustments are needed.

Limited Automation: Manual awnings cannot be integrated into smart home systems or adjusted remotely, limiting your control options. Crank handle operated awnings lack automated weather sensors, so you'll need to manually adjust the awning to changing conditions.

Potential Wear and Tear: Incorrect operation or excessive force can lead to faster wear and tear, potentially reducing the awning's lifespan.

Automated Awnings: The Ultimate Convenience

Pros:

Ease of Use: One-touch operation makes extending and retracting the awning effortless, making it easy to adapt to changing weather conditions.

Convenience: Automated awnings can be controlled with a remote or even phones/tablets, allowing you to adjust them without leaving your seat. Sun and wind sensors can be added. Automated awnings can be integrated into home automation systems.

Modern Appearance: Automated systems often have a sleek and contemporary design that complements modern aesthetics.

Longevity: Automated systems are less likely to experience wear and tear due to incorrect operation, potentially leading to a longer lifespan.

Cons:

Cost: Automated awnings come with a higher initial cost due to the technology and motors involved. Awnings must be hardwired and connected to power by a certified electrician. However, the long-term convenience and functionality may justify this investment.

Power Dependency: Motorised awnings rely on electricity, so power outages could temporarily disable the automated features. However, here at SunGuard we address this issue by offering automated awnings equipped with a valuable manual override feature. This feature allows users to retract the awning even when electricity is unavailable, ensuring protection from damage during storms.

Maintenance: Automated awnings might require maintenance or repairs for their electrical components.

Custom-Made Awnings to Suit Your Style

Whether you opt for the convenience of automated awnings or the budget-friendly manual option, SunGuard has you covered with high-quality, custom-made solutions. Choose the width, extension, components colour, and fabric that perfectly matches your outdoor space and design preferences. Additionally, we offer free measurement and installation services in Auckland, ensuring a seamless experience from start to finish.

Even if you're located outside of the Auckland region, don't worry! We can ship our custom awnings anywhere in New Zealand, so you can enjoy the benefits of SunGuard quality no matter where you reside.

Contact us today to explore your options and start enjoying the benefits of SunGuard awnings.

Special Promotion Alert!

For a limited time, SunGuard is offering a fantastic promotion: get a free standard Alpha automation package with the purchase of any SunGuard awning before 30 September 2023 (Ts&Cs apply). Please note that the electrician fee is not included and must be arranged separately. This promotion allows you to enjoy the benefits of automated awnings without the additional cost of the automation package.