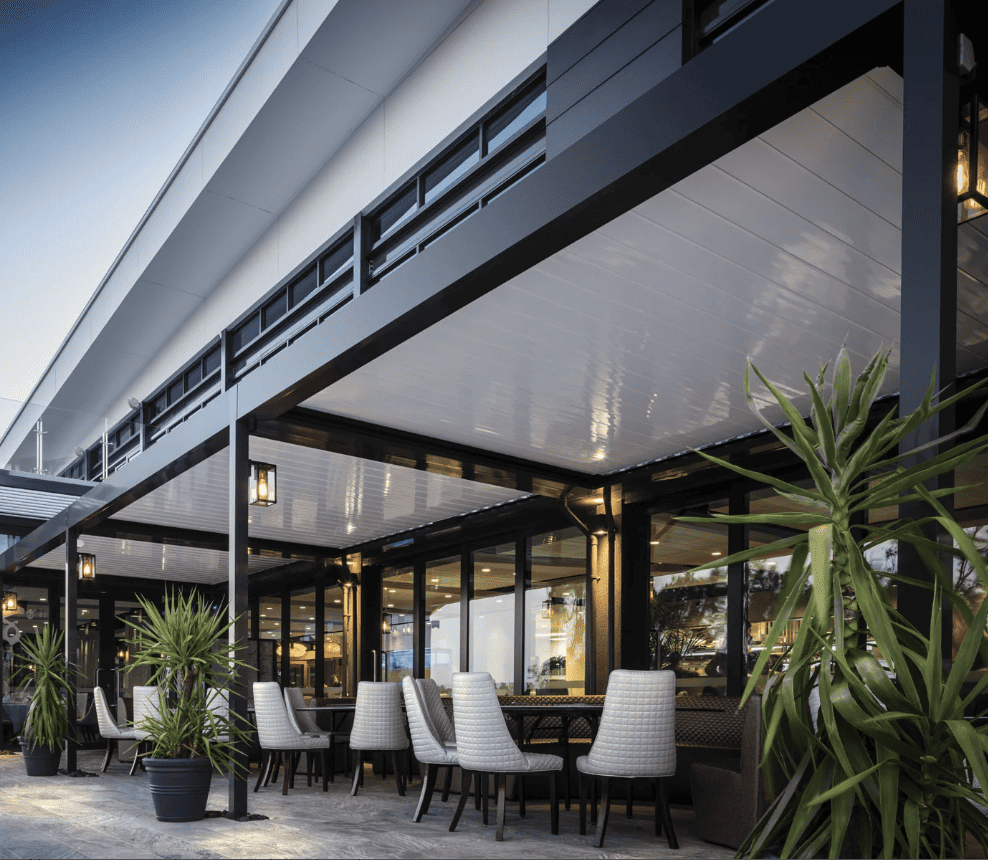 02 Aug

Choosing the Perfect Custom-Made Pergola for Your Project: A Comprehensive Guide

Unsure which custom-made pergola will work best for your project? Read our comprehensive guide to find the ideal pergola solution tailored to your specific needs.

When it comes to choosing the perfect custom-made pergola for your project, selecting the right option can greatly enhance your outdoor living space. With a variety of options available, it's important to consider several factors to ensure you find the perfect pergola that meets your specific requirements.
Assess Your Needs: Start by evaluating the purpose and intended use of your pergola. Are you looking for sun protection, heat reduction, or a stylish addition to your outdoor space? Consider factors such as desired shade coverage, ventilation, and the overall aesthetic you want to achieve.
Consider Material and Style: Different materials offer distinct advantages. For example, aluminium pergolas provide durability, low maintenance, and a sleek appearance. Consider the style of your home and outdoor area to choose a material that complements the existing architecture and landscape.
Determine Installation Options: Decide whether you want a pergola that attaches to your home or stands independently in your outdoor space. Assess the available area, think about the size, shape, and layout of your project, to determine the best installation option for optimal functionality and visual appeal.
Explore Roofing and Panel Choices: The type of roofing or panels used in your pergola will influence the level of shade, light transmission, and weather protection it offers. Options such as clear acrylic, polycarbonate, or fabric panels provide varying levels of light filtration and UV protection. Consider the desired balance between shade and natural light for your specific project.
Evaluate Control and Adjustment Features: For added convenience and comfort, consider features that allow you to control elements such as louvre angles or retractable roofs. Remote-controlled systems provide flexibility in adjusting sunlight exposure and airflow to create a more comfortable outdoor environment.
Customize Your Design: Customization is key to creating a pergola that perfectly suits your project. From colour choices to additional features like lighting or sensors, tailor your pergola to match your personal preferences and functional requirements.
Seek Professional Expertise: To ensure a successful outcome, consult with experienced professionals who specialize in custom-made pergolas. Here at SunGuard, we can provide valuable insights, recommend suitable options based on your project's specifications, and handle the installation process with precision.
When it comes to enhancing your outdoor living experience, SunGuard in Auckland offers a diverse range of custom-made pergolas tailored to meet the needs of both residential and commercial projects. Our high-quality pergolas are designed to provide protection, style, and versatility, ensuring that your outdoor space becomes a comfortable and inviting haven. Let's explore the different types of pergolas we offer:
ClearVue Aluminium Pergola
Our ClearVue Aluminium Pergola is a popular choice, offering effective protection from UV rays while reducing heat. This fully customizable pergola can be attached to a building or stand alone, providing a versatile solution for your outdoor area. With a range of transparent acrylic or commercial polycarbonate panels to choose from, you can select the ideal level of light transmission and heat control for your space. Additionally, our ClearVue panels come with a 15-year warranty, guaranteeing their durability and performance.
Stratco Outback Pergola
The Stratco Outback Pergola offers versatility and style with options for flat or gable designs. Whether you prefer a freestanding structure, or one connected to your home, the Stratco Outback Pergola can be used as a veranda or carport. With the addition of special light panels, you can enjoy filtered light underneath the pergola. The clean and smooth underside of the steel roofing sheet provides a polished finish, while chamfered and fluted beams and posts add elegance and strength. Available in a range of high gloss colours, this pergola is sure to complement your home's aesthetic.
Allure Louvre Pergola
Experience the ultimate control over sunlight with the Allure Louvre Pergola. Its remote-controlled louvre angles allow you to adjust the amount of sunlight entering your outdoor space, providing a comfortable and versatile living area. The sleek architectural design of the Allure Louvre Pergola features solid posts, beams, and a 250mm high beam with an internal gutter for a bold and clean appearance. The countersunk, colour-matching screws and low-profile bracketry add a refined touch to this market-leading pergola. With its effective water management system and automatic rain sensor, the Allure Louvre Pergola ensures a dry and protected outdoor living space.
Omega Pergola Retractable Roof
For added flexibility and functionality, our Omega Pergola Retractable Roof system is an excellent choice. Designed and engineered to withstand harsh New Zealand weather conditions, this system is wind-resistant and can cover large spans. The retractable roof system is fully customizable, allowing you to choose the colour of the hardware and the configuration that suits your space. It can also be fitted with additional options such as LED lighting, wind/rain/sun sensors, and outdoor blinds like Ziptrak blinds for a fully enclosed outdoor living space.
With our wide range of custom-made pergolas, you can transform your outdoor area into a stunning and functional space that suits your lifestyle. From protecting against UV rays and reducing heat to providing controlled lighting and versatile configurations, our pergolas offer the perfect solution for your residential or commercial projects. Contact SunGuard today to discuss your pergola needs and create the outdoor living space of your dreams.