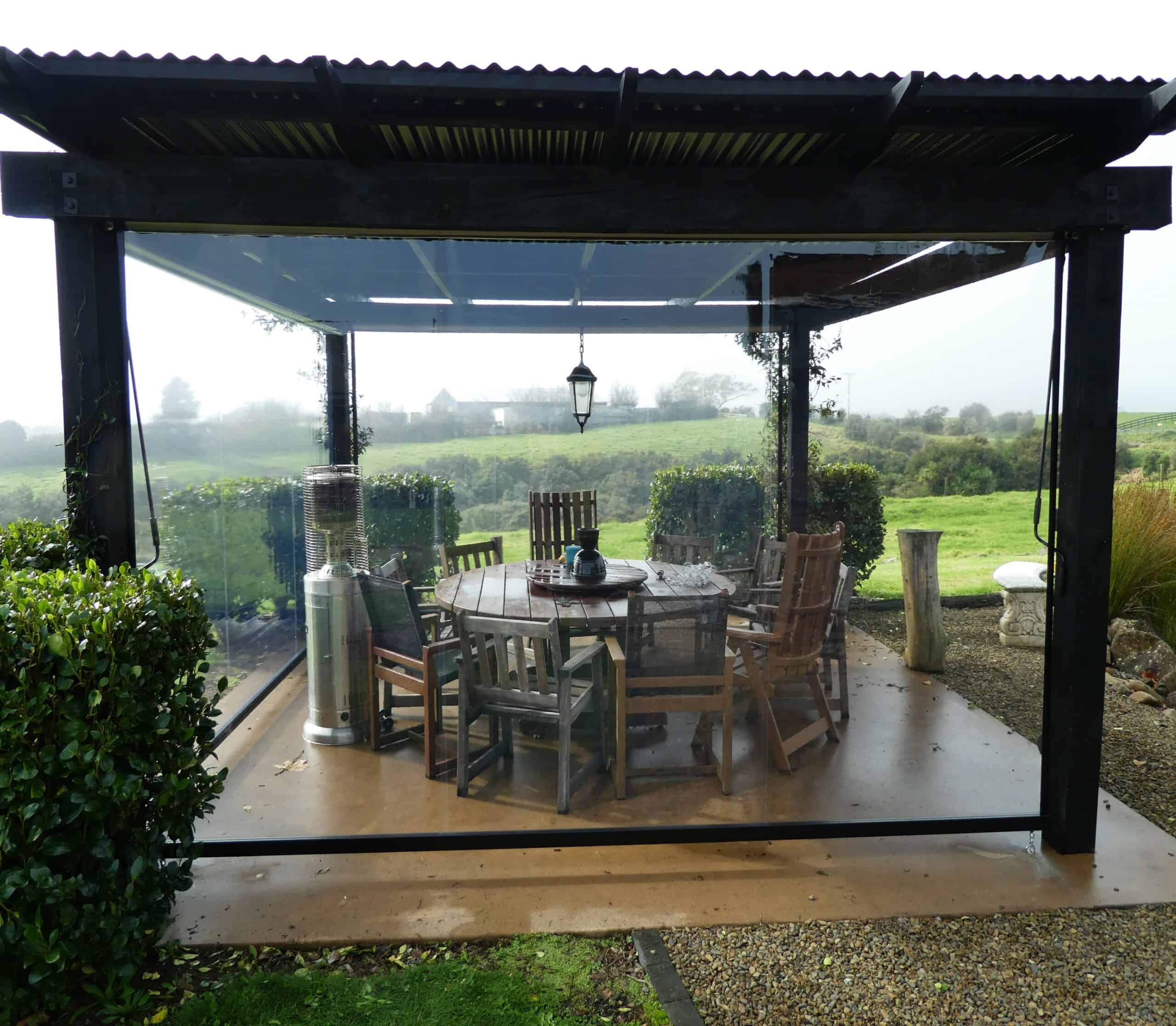 20 Jun

Enhance Your Space with SunGuard Exterior Drop Down Blinds: A Perfect Blend of Style and Functionality

When it comes to creating an inviting outdoor space that offers both privacy and protection, drop down blinds are a game-changer.

Versatile Material Choices

Drop down blinds come in various material options to suit your specific needs. Clear PVC outdoor blinds are perfect for creating a weatherproof barrier while maintaining visibility. They protect against wind, rain, and dust, allowing you to enjoy your outdoor space regardless of the weather conditions. On the other hand, outdoor mesh blinds offer different levels of opacity, providing privacy without compromising on natural light and ventilation. Choose the level of mesh openness that suits your requirements, whether it's for residential use or to enhance the ambiance of a commercial setting.

Protection from the Elements

With drop down blinds, you can create cosy outdoor areas shielded against the elements. Clear PVC blinds act as a barrier against rain, wind, and cold drafts, allowing you to enjoy your outdoor space throughout the year. Mesh blinds, on the other hand, provide privacy and protection against glare from the sun, ensuring a comfortable and enjoyable environment for relaxation or work.

Automation for Effortless Control

With a simple push of a button, you can effortlessly raise or lower your outdoor blinds, providing shade or privacy as desired. This not only adds convenience but also allows for precise control over the amount of light and airflow entering your space.

Manual Operation Options

In addition to automation, drop down blinds offer manual operation options. Whether you prefer a traditional Café style crank handle or Ziptrak spring assisted track-guided system, you can easily adjust the blinds according to your preference. This flexibility ensures that you can still enjoy the benefits of exterior drop down blinds even in situations where power is not readily available.

Stylish and Aesthetic Appeal

Beyond their practical benefits, drop down blinds add a touch of style to any space. With sleek designs and a range of colours to choose from, you can easily enhance the aesthetics of your outdoor area. Whether you prefer a modern, minimalist look or a more traditional design, drop down blinds can seamlessly integrate into your overall decor.

Drop down blinds offer a winning combination of functionality and style for both residential and commercial outdoor spaces. With automation and manual operation options, along with choices of clear PVC or different opacity level mesh, these blinds provide the perfect solution to enhance your space. As an official distributor of Ziptrak blinds in the greater Auckland, SunGuard is committed to helping you transform your outdoor area into a comfortable and inviting oasis. Explore the possibilities of drop down blinds today and experience the numerous advantages they have to offer. We service Central Auckland, North Shore, South Auckland and Eastern suburbs, West Auckland, Rodney, Waiheke, Great Barrier Island and many more. We ship our made to measure PVC and mesh outdoor blinds to Northland, Taranaki, Waikato, Manawatu, Wellington, Otago, Canterbury, West Coast, Marlborough, Nelson and other NZ regions. Contact our friendly team today to get a free quote and discover how drop down blinds can elevate your living or business environment.
📞0272179560