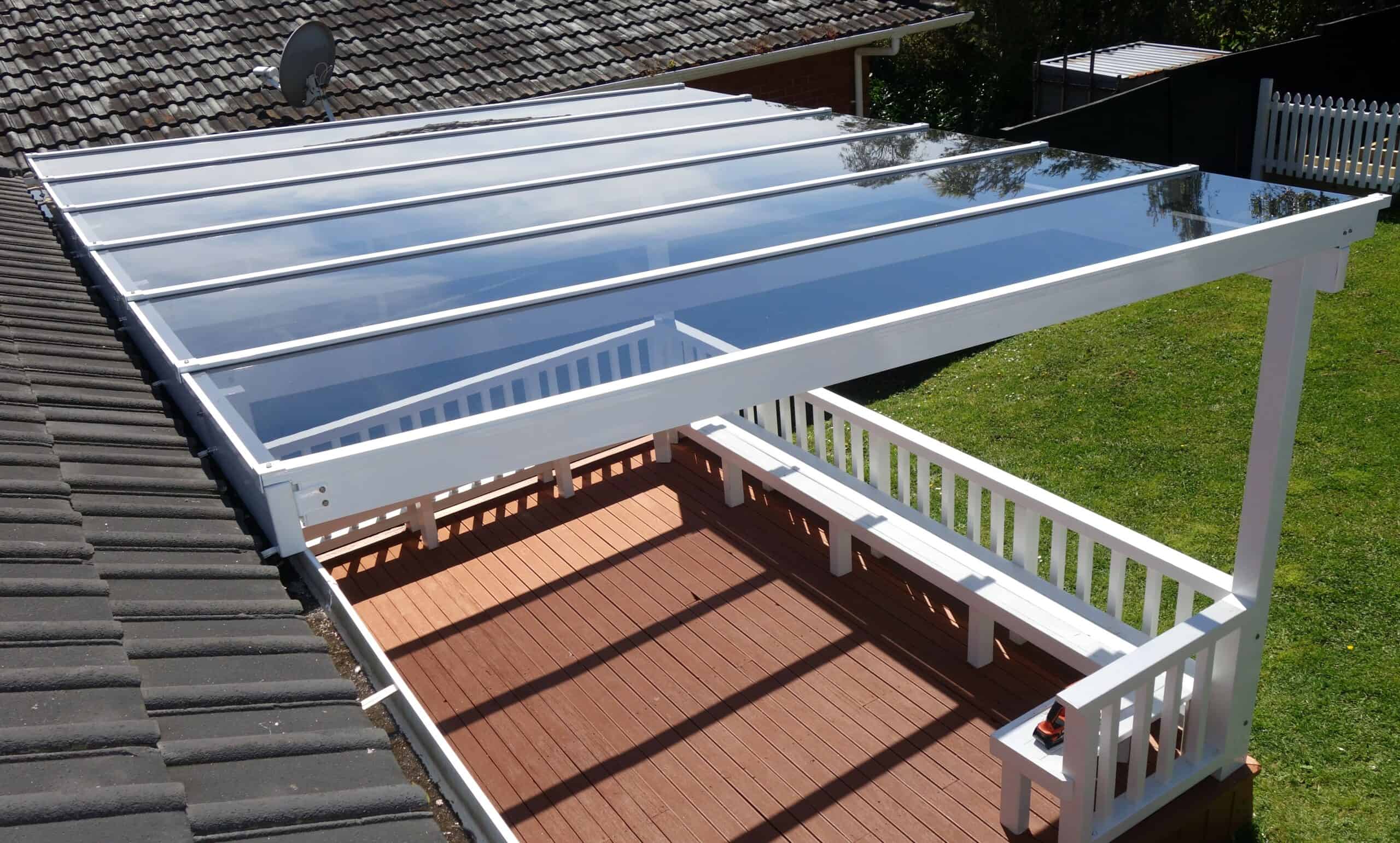 17 Nov

Enhance Your Outdoor Living Space with SunGuard's Made to Measure Aluminium Pergolas Featuring ClearVue and UGS Roofing Panels

Are you looking to transform your outdoor space into a comfortable and stylish retreat? SunGuard has the perfect solution for you. Our custom-made aluminium pergola system is a testament to precision, durability, and innovation. In this blog, we'll explore the outstanding features of our aluminium pergolas and how our range of ClearVue and Universal Glazing Systems (UGS) roofing panels can take your outdoor living experience to the next level.

Custom-Made Excellence

At SunGuard, we take pride in the craftsmanship of our aluminium pergolas. Each unit is custom-built, carefully tailored to your preferences and the specific requirements of your project. We use premium aluminium components, ensuring that all posts and beams are engineered to withstand the harshest weather conditions. What's more, our pergolas can be powder-coated in any colour from the Dulux range, allowing you to match your outdoor space's aesthetics perfectly. Plus, you can elevate your pergola's functionality by adding SunGuard outdoor blinds for extra privacy and shade.

ClearVue Roofing Panels

Our ClearVue roofing panels are a fantastic addition to our aluminium pergolas, offering a range of benefits that enhance your outdoor experience:

BRANZ Appraised Translucent Roofing: ClearVue is New Zealand's only BRANZ appraised translucent roofing. It's lightweight, flexible, and offers effective weather protection.

Exceptional Durability: ClearVue panels are 17 times stronger than glass, making them impact-resistant and durable against scratches and dents.

Optimal Light Transmission: With 89% light transmittance in all thicknesses, ClearVue panels offer better clarity than glass.

UV Resistant: ClearVue panels are UV resistant, meaning they won't yellow or discolour over time. They are also resistant to corrosive atmospheres.

Thermal Efficiency: These panels offer effective thermal insulation and block up to 40% of heat transmission, ensuring a comfortable outdoor space year-round.

Variety of Finishes: ClearVue panels come in various finishes, including coloured and frosted options, allowing you to personalize your pergola.

Longevity Guaranteed: Enjoy peace of mind with a 15-year full replacement warranty.

UGS Polycarbonate Panels

Our Universal Glazing Systems (UGS) polycarbonate panels are another excellent choice for your SunGuard pergola. These panels offer unique advantages that enhance your outdoor comfort:

High Impact Strength: UGS panels are 200 times stronger than glass, making them durable against chips and cracks.

Good Light Transmission: With up to 87% light transmission, UGS panels ensure a well-lit and inviting outdoor space.

UV Protection: UGS panels feature a 50-micron UV protective layer on both sides, ensuring superior longevity and resistance to weather effects.

Flame Retardancy: These panels are self-extinguishing and do not encourage flames or emit toxic gases in case of fire.

Thermal Stability and Efficiency: UGS panels exhibit minimal property changes in a wide temperature range and provide excellent thermal insulation.

Economical Pricing: UGS panels are an affordable alternative to glass, offering incredible value for your investment.

10-Year Full Replacement Warranty: UGS panels are backed by a 10-year warranty for your peace of mind.

Panels: Colours & Properties

To cater to your specific needs, we offer various panel options:

Clear Panels: 89% light transmission and 89% heat transmission.

Grey Tint Panels: 49% light transmission and 71% heat transmission.

Diffused Panels: 85% light transmission and 85% heat transmission.

Solar Control Panels: 35% light transmission and 57% heat transmission.

Blue Breeze Panels: 70% light transmission and 55% heat transmission.

Service Coverage

We proudly extend our services to the wider Auckland area, encompassing all suburbs, including North Shore, City, West & East Auckland, Manukau, and beyond. Additionally, we cater to the Waikato region, including Hamilton and Cambridge, as well as the North, covering Whangarei, Mangawhai, Waipu, and surrounding areas. Ready to transform your space with transparent roofing? Reach out to us at 027-217-9560. Our expert team is here to guide you every step of the way!

SunGuard's custom-made aluminium pergolas, combined with ClearVue and UGS roofing panels, are the perfect addition to your outdoor space. Experience the comfort, durability, and style that our pergolas offer. With a wide range of glazing panels to choose from, you can customize your pergola to meet your unique needs. Elevate your outdoor living experience and enjoy the beauty of your surroundings while being protected from the elements. Choose SunGuard for your outdoor transformation and start enjoying your space to the fullest.