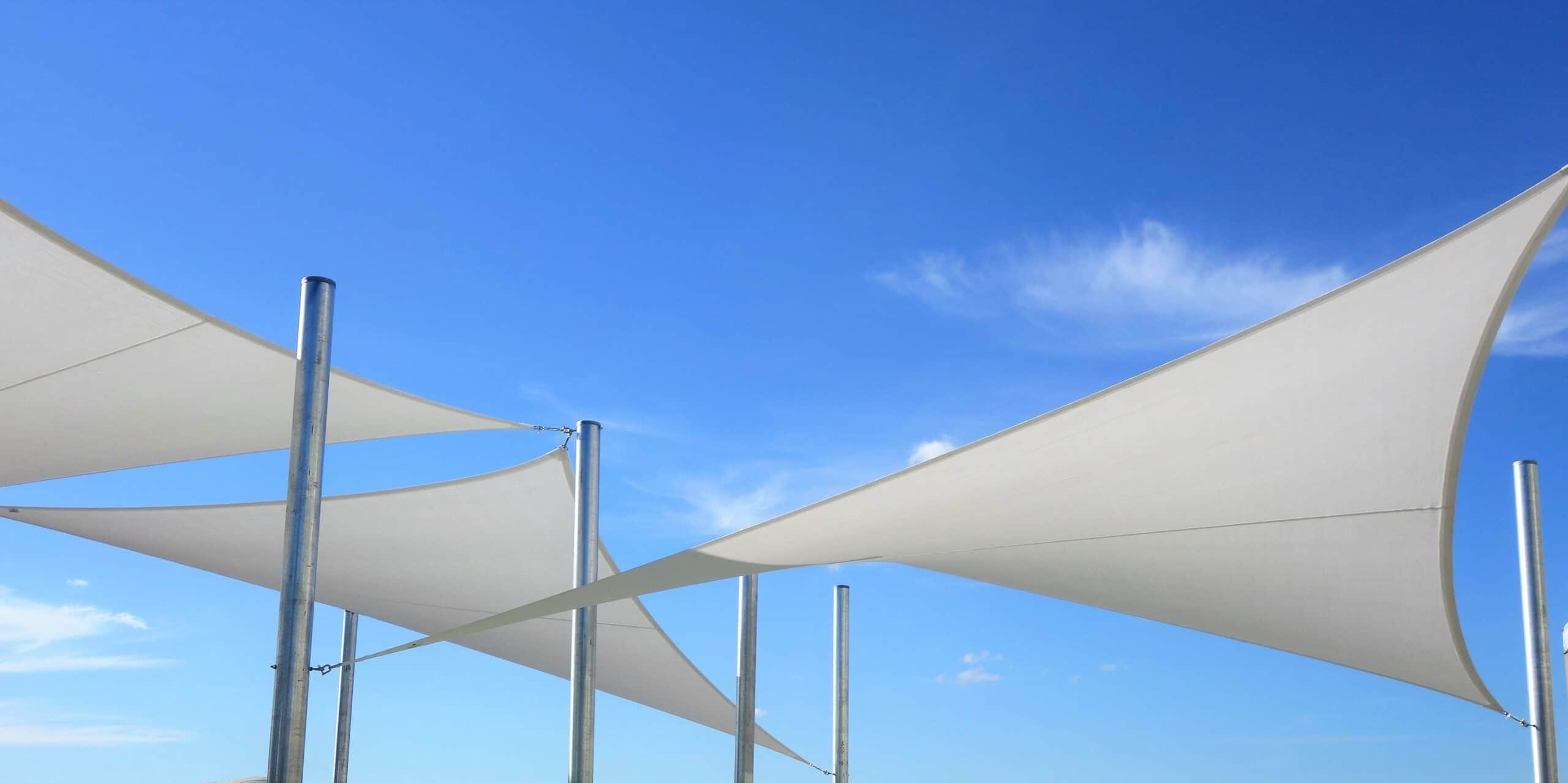 20 Sep

Providing Premium Custom-Made Shade Sails for Educational Spaces: SunGuard's Expertise

When it comes to creating safe and comfortable outdoor spaces for schools, playgrounds, kindergartens, and early education centres, SunGuard is your trusted partner. As an Auckland-based business specializing in crafting custom-made shade sails, we understand the importance of offering reliable solutions that blend seamlessly with your environment while ensuring optimal protection from the harsh New Zealand sun.

Custom Perfection: Tailored to Your Space

At SunGuard, we understand that every educational space is unique, with varying layouts, dimensions, and design preferences. Our custom-made shade sails are carefully designed to fit your space perfectly, ensuring maximum coverage and protection. Our shade sails work as standalone structures or in combination with multiple, interacting, and overlapping designs, offering you unparalleled flexibility in design.

Whether you're looking to shade a playground, courtyard, or any outdoor area, our shade sails are tailored to your specific requirements, providing an aesthetic and functional solution that enhances the overall appeal of your space.

Precision in Design: Customized Excellence

At the heart of SunGuard's shade sail innovations lies a commitment to customization. We utilize tensioned High Density Polyethylene (HDPE) and membrane fabric, custom designed to match your specifications. Our sail designs boast various twisted and angled options, ensuring shade coverage over areas of any size or shape.

We use CAD software to custom pattern our sails with precision, and they are manufactured with smart fittings that guarantee optimal installation. The use of marine-grade stainless-steel hardware ensures strength and durability, allowing our shade sails to withstand the harshest outdoor conditions. Whether attached to steel poles, existing structures, or buildings, our shade sails are built to last.

SunGuard's commitment to longevity extends to every detail, including the sewing thread. Our shade sails feature PTFE sewing thread that guarantees endurance even in the harshest outdoor conditions. This thread maintains seam strength, resilience, and integrity, regardless of years of exposure to weather extremes.

Quality Fabrics: Ultimate Sun Protection with Aesthetic Appeal

When it comes to sun protection, quality matters. We source a range of commercial-grade shade fabrics that offer up to 99% UVR block, providing unparalleled sun protection while allowing optimal light and airflow. Developed in Australia, fabrics like Shadetec 320®, Extrablock 330®, and Monotec 370® are woven from HDPE monofilament and tape filament, ensuring robust strength. Our shade sails provide exceptional shade factors, effectively reducing heat and glare while maintaining a pleasant outdoor experience and ensuring a safe and comfortable environment for children and educators alike. Our shade sail fabrics are stain, dirt and grime resistant. They are not only eco-friendly but also 100% recyclable, aligning with our sustainable practices.

For heavy-duty waterproof shade sails, we use Serge Ferrari Soltis 502. This fabric boasts a satin finish, offering a lightweight yet durable solution. With excellent colour fastness ratings, Soltis 502 provides heat and weather protection while remaining dirt-resistant and easy to maintain.

Here at SunGuard, we offer a broad range of colours to ensure our shade sails seamlessly integrate with the surroundings, fostering an engaging and enjoyable learning atmosphere for children.

Local Craftsmanship: Designed and Manufactured in NZ

SunGuard's shade sails are not only designed but also manufactured right here in NZ. This local approach allows us to maintain strict quality control and support local industries while delivering shade solutions that are tailored to our unique climate conditions.

Durability that Lasts: Industry-Best Warranties

We understand that investing in outdoor infrastructure requires peace of mind. That's why shade sails from SunGuard are backed by industry-best warranties, some of which extend up to an impressive 15 years. Our commitment to quality craftsmanship and durable materials ensures that your shade sails withstand the test of time, offering sustained protection and aesthetic appeal.

Full-Service Solutions: Installation Made Easy

SunGuard not only offers premium shade sails but also provides comprehensive installation solutions. If you require posts for your shade sail setup, we supply and install galvanized steel posts that are concreted into the ground, guaranteeing stability and longevity. Our use of Hydro Excavation, a technique that utilizes pressurized water to remove soil and debris, ensures efficient and precise post installation without disrupting your outdoor space.

Contact Us Today

Reach out to SunGuard's friendly team to discuss your shade sail requirements – 📞0272179560

Join us in creating sun-smart educational environments for the future.

We service Central Auckland, North Shore, South Auckland, Eastern suburbs, West Auckland, Rodney, Waiheke, Warkworth, Hamilton, Whangarei, and many other North Island towns.

We ship our made to measure shade sails NZ wide.

Click here  https://sunguard.nz/shade-sails for more information on our beautiful shade sails.